The Office of Disability Employment Policy (ODEP) is the only non-regulatory federal agency that promotes policies and coordinates with employers and all levels of government to increase workplace success for people with disabilities.
Disability:IN is the leading nonprofit resource for business disability inclusion worldwide. Our network of over 185 corporations expands opportunities for people with disabilities across enterprises.
The Office of Federal Contract Compliance Programs is part of the U.S. Department of Labor. OFCCP is responsible for ensuring that employers doing business with the Federal government comply with the laws and regulations requiring nondiscrimination.
The U.S. Equal Employment Opportunity Commission (EEOC) is responsible for enforcing federal laws that make it illegal to discriminate against a job applicant or an employee because of the person's race, color, religion, sex (including pregnancy, gender identity, and sexual orientation), national origin, age (40 or older), disability or genetic information.
VETS is committed to helping America's veterans, separating service members and military families by preparing them for meaningful careers, providing employment resources and expertise, and protecting their employment rights.
Read the latest news from our Partners
On November 22, 2019, OFCCP announced it will not "request, accept, or use" EEO-1 Component 2 pay and hours worked data from government contractors in connection with audits (or otherwise).
OFCCP explained that it will not request or use
The Department of Labor Celebrates National Hire a Veteran Day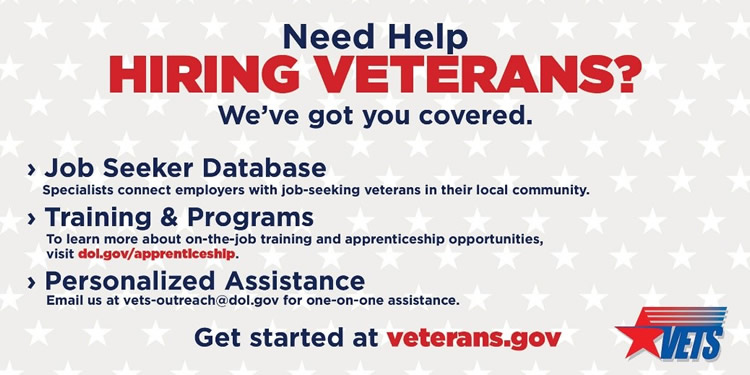 Honoring Our Military and their Family Members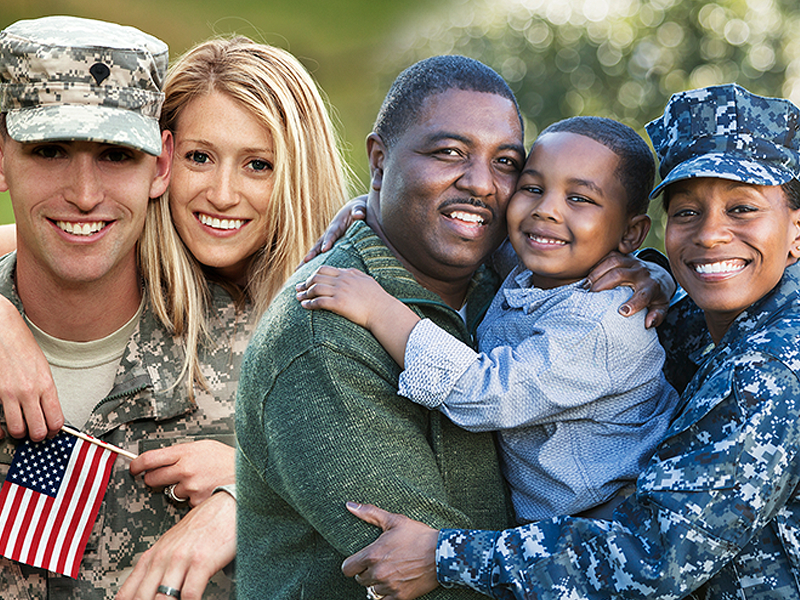 As we end National Military Appreciation Month, it is important to acknowledge our nation's military spouses. They carry a full load of
Veteran is Firmly Planted in the Working World Again
Sean McMillen has taken an unorthodox path in the professional world, with stopovers as a soldier
California Job Center Helps Veteran Get Career Back on Track
Editor's note: This story was adapted from a post by the San Bernardino County Workforce Development Department.
Marine Corps veteran Gregory Lincoln was 59 when word came down that his IT
Vet Lands Dream Job as a Pediatric Nurse
Army veteran Keith Westler is fulfilling a lifelong career goal by working as a pediatric nurse at Nationwide Children's Hospital in Columbus, Ohio. Thanks to the assistance of professional staff