ADVANCING DISABILITY EMPLOYMENT
Welcome to the Advancing Disability Employment page of the National ILG website.  This resource page offers a variety of sources and tools to assist our members with the mission of advancing disability employment.  The page offers links to various sources such as ODEP,  EARN and Disability:IN, a toolkit for disability inclusion in the workplace, and a section devoted to success stories of the employment in the workplace of individuals with disabilities.
Policy Development & Technical Assistance Resources
U.S. DEPARTMENT OF LABOR ANNOUNCES NEW TOOL TO HELP EMPLOYERS UNDERSTAND MENTAL HEALTH ISSUES AND CREATE SUPPORTIVE WORKPLACES
The U.S. Department of Labor has launched a new resource that helps employers better understand mental health issues, and provides guidance on how to cultivate a work environment that supports employees with related conditions.
Created in coordination with the Department's Office of Disability Employment Policy (ODEP) and its Employer Assistance and Resource Network on Disability Inclusion (EARN), the Mental Health Toolkit is an online gateway to background, tools, and resources for employers. It provides valuable information and guidance for employers seeking to offer a mental health-friendly workplace.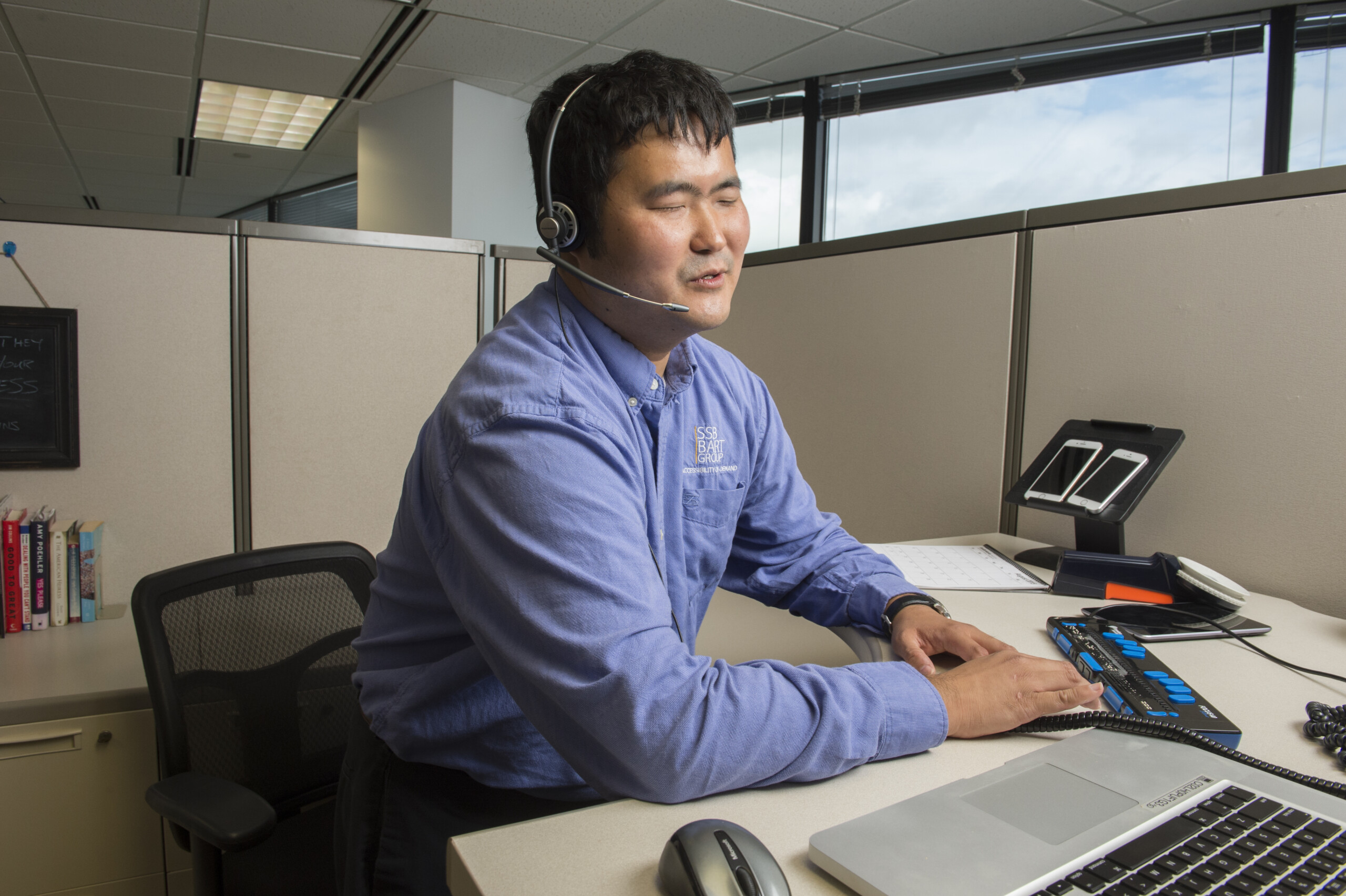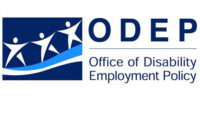 The Office of Disability Employment Policy (ODEP) is the only non-regulatory federal agency that promotes policies and coordinates with employers and all levels of government to increase workplace success for people with disabilities.
Download the ODEP-NILG Toolkit
The NILG Disability Inclusion Toolkit provides a path, addressing 8 important topics and outlining a range of effective strategies that employers, including federal contractors and sub-contractors can use to effectively recruit, hire, retain, and advance skilled workers with disabilities.
Employer Accommodation Success Stories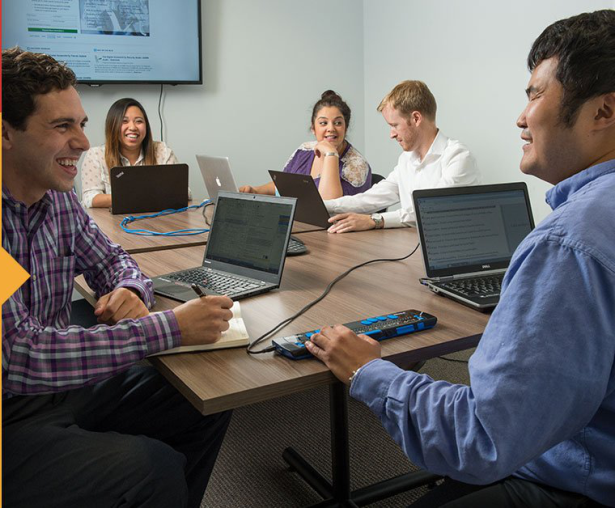 The Employer Assistance and Resource Network on Disability Inclusion (EARN) helps employers recruit, hire, retain, and promote individuals with disabilities by responding to their need for effective and innovative strategies to optimize their workforce. EARN analyzes policies, practices, and existing research on disability employment; conducts its own research on effective employer engagement; and provides technical assistance to employers including private sector businesses of all sizes, Federal contractors, and federal and State governments. In FY 2016, EARN provided free, confidential technical assistance and resources to 42,585 employers through webinars, in-person trainings, and through the EARN website (www.AskEARN.org).
Download EARN's Fact Sheet
Looking for guidance on your disability inclusion efforts? Take advantage of EARN, which supports employers of all sizes in the public and private sector.
Engaging Employees
to Measure Success:
Innovative Approaches to Encouraging Self-Identification of Disability
Today, more and more employers across the U.S. are recognizing the value of a workforce inclusive of people with disabilities and using a variety of innovative strategies to bring them on board. Reflecting the adage "what gets measured gets done," some are voluntarily taking proactive steps to recruit and retain qualified people with disabilities and track progress toward specified goals. Moreover, some companies are required to do so. Specifically, under Section 503 of the Rehabilitation Act, federal contractors must have affirmative action programs for people with disabilities that include hiring goals, workforce analyses, barrier analyses, proactive steps and progress reports. In either case, whether a program is voluntary or required, the primary method for measuring success and identifying opportunities for improvement is to invite applicants and employees to self-identify as having a disability.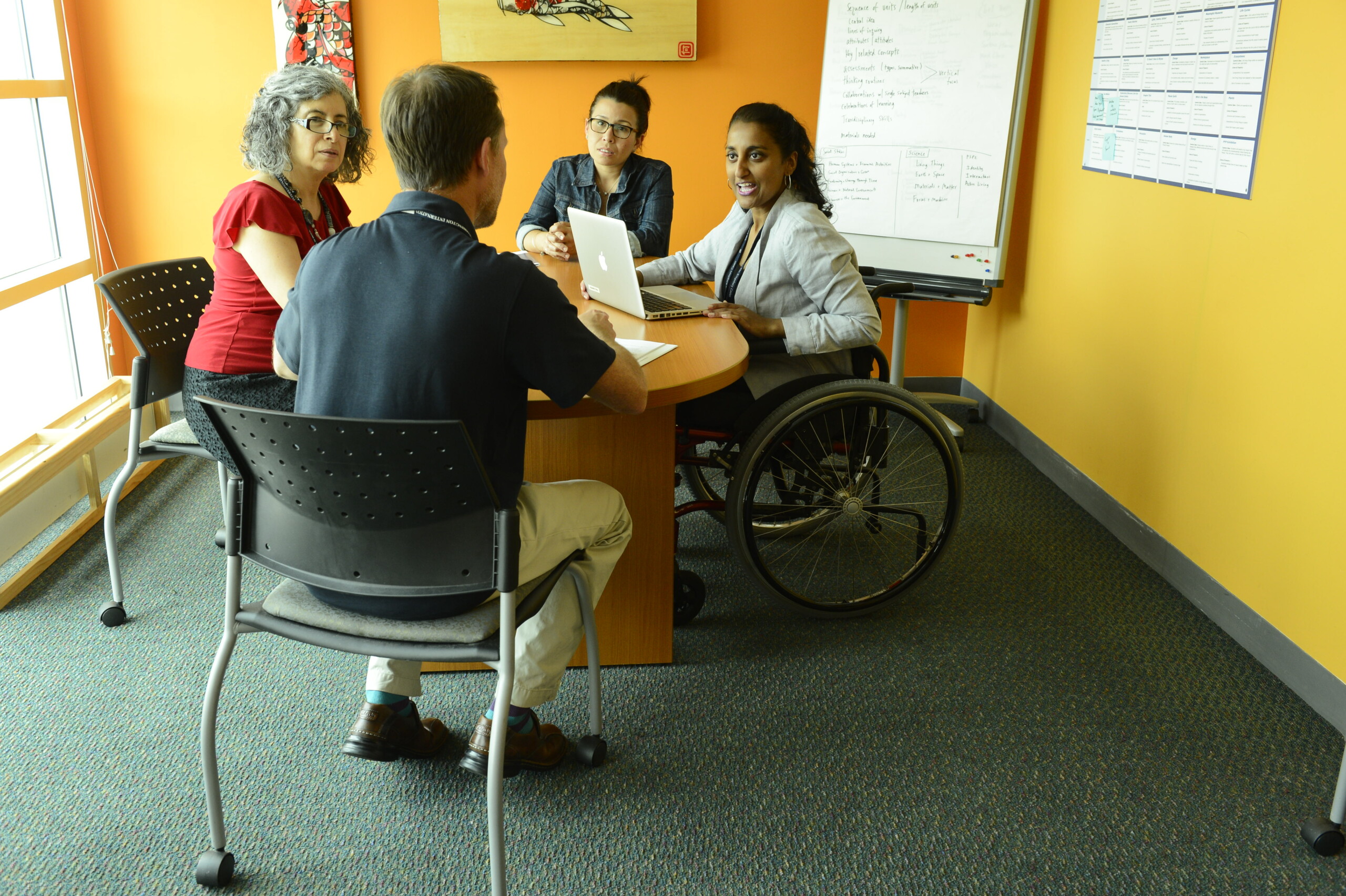 A recent report jointly produced by Accenture, AAPD and Disability:IN titled "Getting to Equal: The Disability Inclusion Advantage" reveals companies that embrace best practices for employing and supporting more persons with disabilities in their workforce have outperformed their peers. Identified companies standing out for their leadership in areas specific to disability employment and inclusion had, on average over the four-year period, 28 percent higher revenue, double the net income and 30 percent higher economic profit margins than their peers. Analysis also revealed that U.S. GDP could get a boost of up to US$25 billion if more persons with disabilities joined the labor force.
RESOURCES

The Campaign for Disability Employment (CDE)
Every day, people with disabilities can and do make important contributions to America's businesses. They have the drive to succeed in employment, and the skills and talent they need to deliver value and results for their employers.
These are messages that bear repeating far and wide. And that's what the Campaign for Disability Employment (CDE) is all about.  The CDE has put together compelling Public Service Announcements (PSA) Campaign videos which they encourage sharing with your organizations.  View them HERE.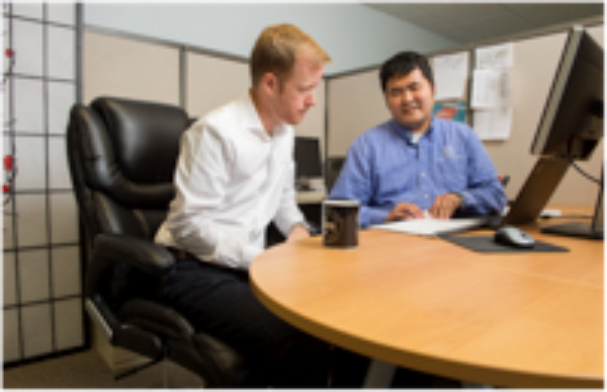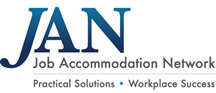 The Job Accommodation Network (JAN) provides free, expert and confidential guidance on workplace accommodations to employers as well as to employees, job seekers, family members and service providers. Beyond accommodations, JAN provides information and assistance to individuals with disabilities who may find that self-employment is their best career choice. It also provides easy-to-understand technical assistance and training to employers on the Americans with Disabilities Act (ADA) and other disability employment-related laws and regulations. www.AskJAN.org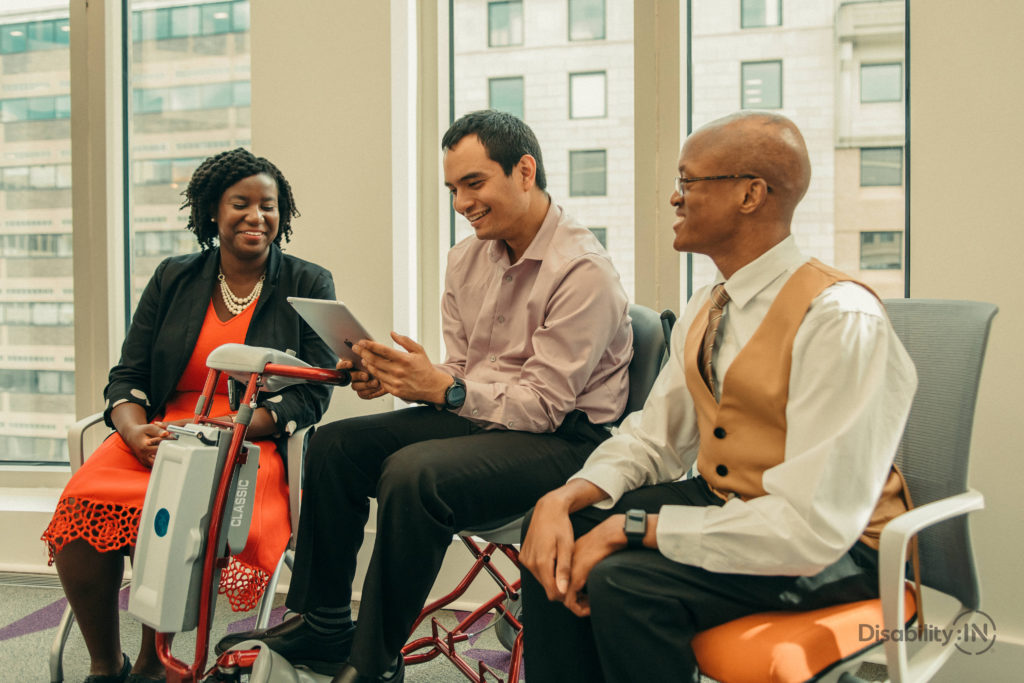 The Leadership for Employment and Economic Advancement for Individuals with Disabilities (LEAD Center) works with States to leverage the bipartisan Workforce Innovation and Opportunity Act (WIOA) to increase the employment, financial literacy and self-sufficiency of their citizens with disabilities. LEAD helps State agencies improve cross-agency coordination and collaboration so they can more efficiently harness resources to deliver critical services and supports to individuals with disabilities. LEAD also provides training to States and localities on innovative practices, such as customizing employment, that can help people with disabilities find and stay in jobs. It also provides State and local governments with information on financial tools, such as credit score awareness strategies, that are often a prerequisite for successful employment. The LEAD Center manages a website (www.leadcenter.org) that regularly updates both national and State-specific data that can be used to measure progress on increasing disability employment. On a monthly basis, the LEAD Center reaches over 4,000 stakeholders via its Listserv and its monthly WIOA/ Disability webinars are typically attended by 500-1,000 State and local representatives.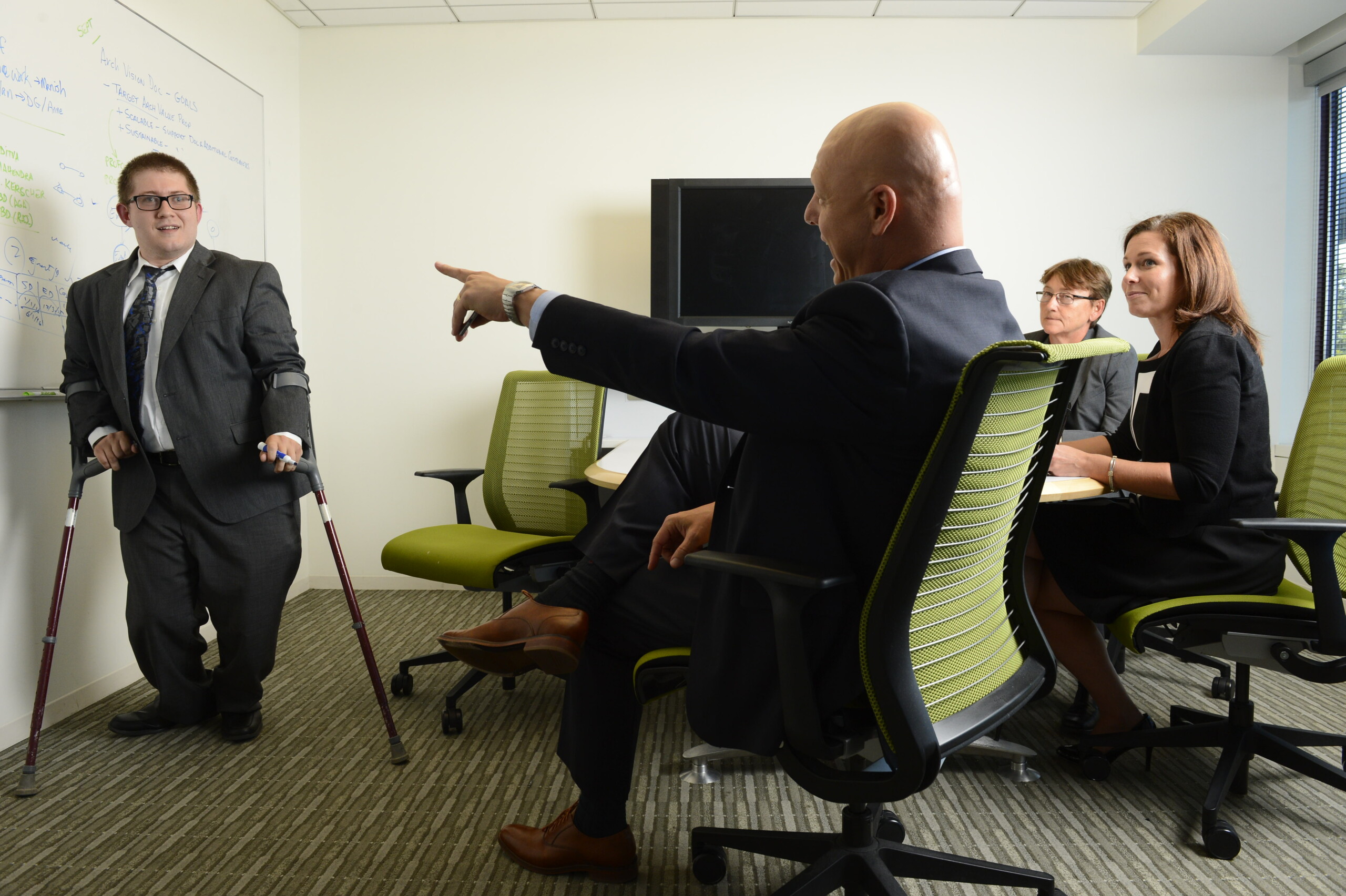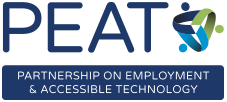 The Partnership on Employment & Accessible Technology (PEAT) promotes the employment of people with disabilities through the development, adoption and promotion of accessible technology policy. PEAT brings together employers, technology developers, accessibility thought leaders, government policymakers and consumers and provides a mix of resources, outreach and collaboration, to serve as a catalyst for innovation and policy development related to accessible technology in the workplace. To ensure new and existing technologies can be used by people with disabilities, PEAT connects with the world's leading companies yielding tangible results. For example, Oracle, which owns Taleo — one of the world's leading HR software providers — has cited PEAT's call to action as the primary motivator that moved them to develop a fully accessible Taleo product within a year's time. Similarly, ADP recently unveiled an accessible version of their new software platform for their 600,000 clients and credit PEAT's work with helping them understand the competitive market advantage accessibility brings to the company.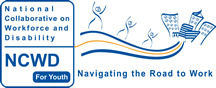 National Collaborative on Workforce and Disability for Youth (NCWD/Youth)
The National Collaborative on Workforce and Disability for Youth (NCWD/Youth) increases the ability of both generic and disability-specific youth programs and systems to improve employment and post-secondary education outcomes for youth with disabilities. To aid them in integrating evidence-based policies and effective practices for improving transition results for young people with disabilities into their service delivery systems, NCWD/Youth provides technical assistance, training, and information to the workforce development system, youth programs, current and former DOL grantees, and other federal grantees that serve youth. The technical assistance provided focuses primarily on career development, youth development and leadership, and the professional development of youth service professionals. NCWD/Youth's website (www.ncwd-youth.info) houses a variety of publications and resources about employment, education, and workforce development regarding youth, including youth with disabilities. On a monthly basis, NCWD/Youth reaches over 7500 stakeholders via monthly newsletters, and social media. In addition, thousands of visitors visit the NCWD/Youth website each month to view and download publications related to disability disclosure, career development, and other youth-related topics.